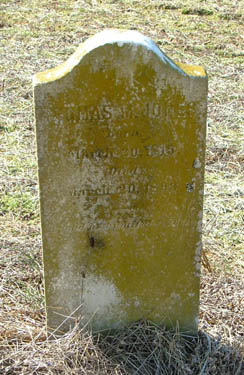 Thomas M. Jones
Born March 30, 1815
March 20, 1899
1860 Princess Anne Co, VA Census, London Bridge PO, p. 600, #159-165, Farmer, Aged 45 b NC, Mana 35, Emily F 13, John W 11, Oscar A 9, Jerome B 7, Lydia A 5, Texana C. 3
1870 Princess Anne Co, VA Census, Pungo Township, Blossum Hill PO, #256-256, Aged 53 b NC, Wife appears to be deceased, John 22, Oscar 20, Jerome 15, Texanna 13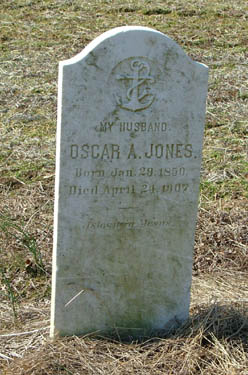 My Husband
Oscar A. Jones
Born January 29, 1850
Died April 24, 1907
Asleep in Jesus
1900 Princess Anne Co, VA Census, Pungo District, p. 60, Supv District 2, ED 51, #439-441, Living alone in the household, b January 1855 VA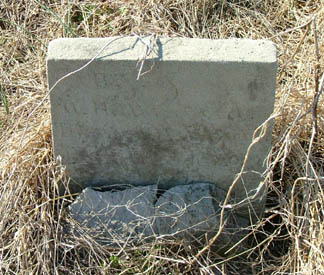 A. H. Waterfield
Although the details of the tombstone are impossible to read and require another trip out, this appears to be Albert Waterfield who was born December 1856 VA and died between 1900 - 1910. Can anyone help with details on this family?
1900 Princess Anne Co, VA Census, Pungo District, p. 67, Supv District 2, ED 51, Sheet 29A, #583-586, Born Dec 1856 VA, Mary E Jan 1847, Ella E Nov 1894, alice Dec 1898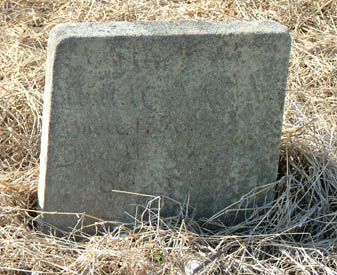 Mary Waterfield
Born 1856
Died 1932
Aged 86 Years
This is also a tough one to read. I believe there are additional details. There is definitely more to the name, either a middle or maiden name, that is not readable. The name and dates fit Mary, widow of Albert Waterfield. Following the death of her husband she made her home with her sons Charles W. and is enumerated on his 1910 - 1930 census records. The fact that she was still living in 1930 validates the death date above. On her earlier census records she was shown to be 10 years older than her husband. The 1900 census lists her birth date as January 1847. That date fits the math of aged 86 on her tombstone, which doesn't compute with an 1856 birth date. Her family also gave the later birth date to the 1930 census enumerator. Was Mary Waterfield related to the Jones family? If not, why were she and her husband buried in this spot? Does anyone have more details on this family?