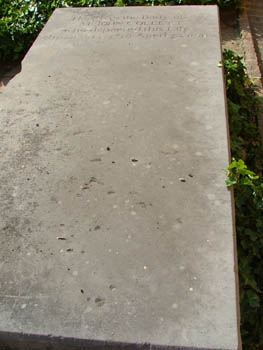 Here lies the body of
Mr. John Collett
who departed this life
February 21, 1719
Aged 52 Years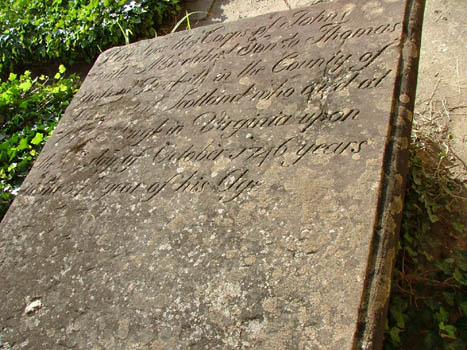 Here Lyes the Corps of John
Yuille Merchant Son to Thomas
Yuille of Darleith in the County of
(broken) Scotland who died at
Williamsburg in Virginia upon
the 2? day of October 1746 years
in the 27th year of his age.
Tucker
Sacred To The Memory
Of
Judge Nathl Beverly Tucker
Born 6th Sept. AD 1784
Son of Sir George Tucker
President of the Court of Appeals of Virginia
And Frances Bland
Died August 26th AD 1851
And of his wife
Lucy Ann Tucker
Born November 11th AD 1812
Daughter of
Gen. Thomas A. Smith U S Army
And Cynthia B. White
Died February 18th AD 1867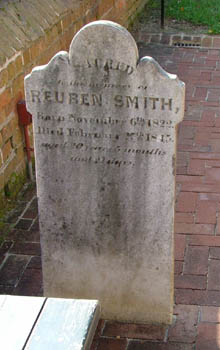 Sacred
To The Memory Of
Reuben Smith
Born November 6th 1822
Died February 27th 1843
Aged 20 years 3 months and 21 days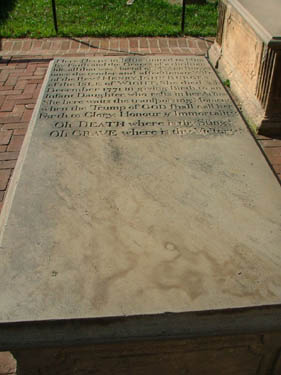 Here Sleeps In Jesus United To Him
By Faith And The Grace Of A Christian
Life, All That Was Mortal Of Mrs. Ann Burges
Once The Tender And Affectionate Wife
Of The Revd Henry John Burges
Of The Isle of Wight. She Died 25
December 1771 In Giving Birth To An
Infant Daughter Who Rests In Her Arms.
She Here Waits The Transporting Moment
When The Trump of God Shall Call Her
Forth To Glory, Honour & Immortality.
Oh Death Where Is Thy Sting?
Oh Grave Where Is Thy Victory?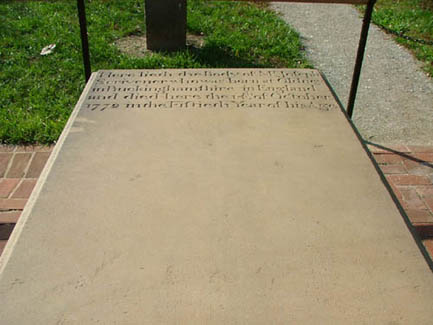 Here Lieth the Body of
Mr. Joseph Scrivener
who was born at Oldney in Buckinghamshire in England and died here the 14th of October 1772 in the Fiftieth year of his age.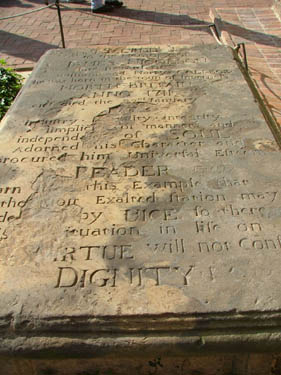 Sacred
To The Memory Of
Iames Nicolson
late (?)rd of
William and Mary College
was born in the town of Inverness
North Britan
ANNO 1711
died the 22nd of January
i(?)stry, (?)ity, integrity
implicit of manner and
Independent of Soul
Adorned his Character and
Procured Him Universal Esteem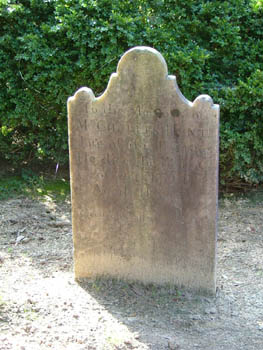 In The Memory Of
Mr. Charles Hunt
Late Of This Parish
He Died The 11 Day
Of October 1794
Aged 31 Years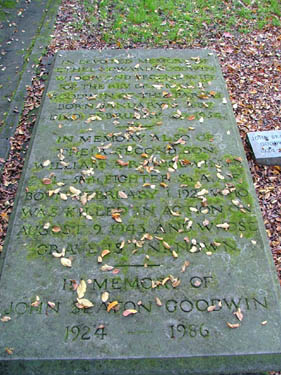 In Devoted Memory Of
Ethel Howard Goodwin
Widow and Second Wife
of the Rev. Dr. Wm A. R. Goodwin
of this Parish
Born January ? 1887
Died February ? 1954
In Memory Also of
Their Second Son
William A. R. Goodwin
Born February 1, 192?
58 Fighter Sq A
Who Was Killed in Action on
August 9, 1943 and Whose
Grave is Unknown
In Memory of
John Seaton Goodwin
1924 - 1986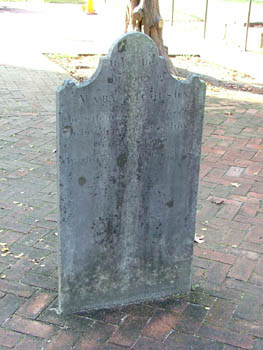 Mary Nicolson
The Wife Of Robert Nicolson
Who Departed This Life
October 10th 1793
In The 73rd Year Of Her Age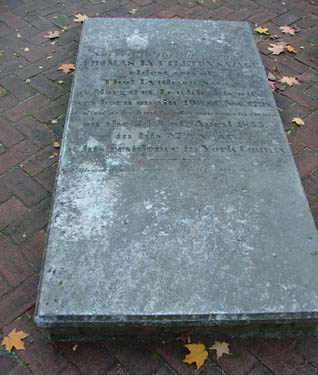 Sacred To The Memory Of
Thomas Lyttleton Savage
Eldest Son Of
Thos. Lyttleton Savage
& Margaret Teackle, His Wife
Was Born On The 13th of Nov 1798
& Died As He Had Lived A Sincere Christian
On The 24th of April 1855
In His 57th Year
At His Residence In York County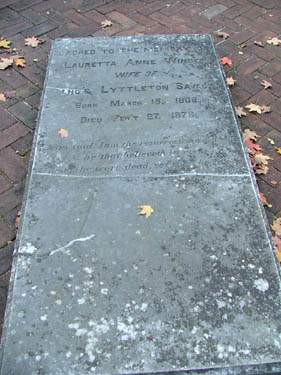 Sacred To The Memory
Lauretta Anne Winder
Wife Of
Thos Lyttleton Savage
Born March 15, 1808
Died Feb'y 27, 1878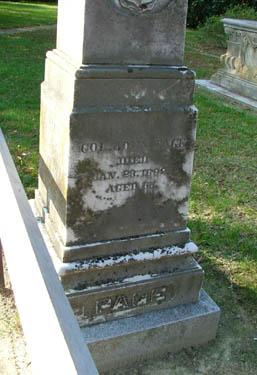 Col. John Page
Died
Jan. 23 1692
Aged 65