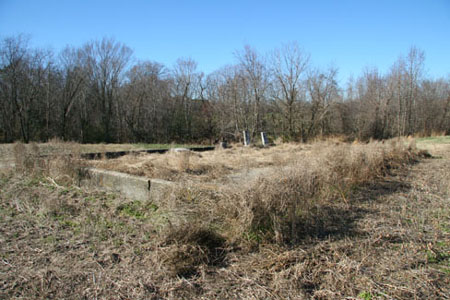 Eley Family Cemetery
Suffolk (formerly Nansemond County) Virginia
Photographed December 10, 2006 by Chuck Rippel

The cemetery is in the 4700 Block of Old Myrtle Road in Suffolk, VA. (The independent city of Suffolk annexed the entirety of Nansemond County in 1974.) Directions: I-64E to Exit 13A. West on US 460 for 15.4 miles. Left on VA-632 (Old Myrtle Road),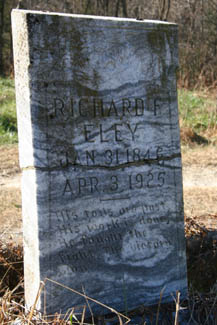 Richard F. Eley
Jan 31, 1846
Apr 3, 1925
His toils are past
His work is done
He fought the fight,
the victory won.
1880 Nansemond Co, VA Census, Chuckatuck, District 52, Wheelwright, #18-18, Born VA, parents both born VA, Eller A. 30 wife, Richard G 5, Benjamin 11, Virginia C 7, Hilley 4, 12 year old boy "works on farm", 22 year old man "works in wheel shop"